The One Product To Get You Salon-Like Hair In Minutes.
With life becoming impossibly stressful and challenging daily, not every women has the time and liberty to spend hours on making their hair healthy and shiny. Every time you go for a salon appointment, you may hear your stylist stressing the importance of hair serum. Well, that's good advice for sure, considering how beneficial a good hair serum is for hair health. Hair serums are designed to control frizz and enhance your hair's natural texture. They also do a fantastic job at keeping your hair healthy and safe from damage. With the hectic routine that most women lead today, treating your hair to luxurious lathers and DIY hair masks can be time-consuming and difficult to manage. Among such chaos, what if you had a product that you could carry along with you for salon-like hair in a couple of minutes?
Meet The Cosmocap Hair Serum by Remilia Hair, a product that will breathe new life into damaged hair. This product has earned a name far and wide from customers who are loving the results on their hair. These sustainable hair serum capsules are perfect for every independent and strong woman on-the-go, who need not compromise her time to look beautiful.
Keratin Amino Acids – building blocks of the keratin protein that forms our hair. They can penetrate the hair enhancing its conditioning effects and sheen. Vitamin B5 – proven to improve damage caused by sun exposure, styling and over-shampooing. Instantly strengthens your hair, leaving it noticeably healthier! Silk protein improves shine, adds elasticity and prevents breakage. Helps the hair retain moisture for longer periods of time.
What it does?
This lightweight serum reduces frizz, strengthens your hair and increases the shine till your hair looks as if it came freshly out of a salon. It also contains a natural "hair SPF", Polysilicone-15, which reduces the effects of hot tools and sun damage. The Cosmocap is made in Italy and comes in 30 biodegradable seaweed capsules, protecting mother Earth's precious resources. The pre-proportioned capsules stay potent for each use and prevent situations like squeezing out too much product.
How it works?
After shampooing on towel-dried hair or on dry hair to help improve manageability. For best results, use half a capsule on wet hair. Blow dry and apply remaining serum to dry hair.
Twist
Gently pinch the top of the capsule with two fingers, twist and pull the top off.
Squueze
Evenly distribute desired amount onto your hands.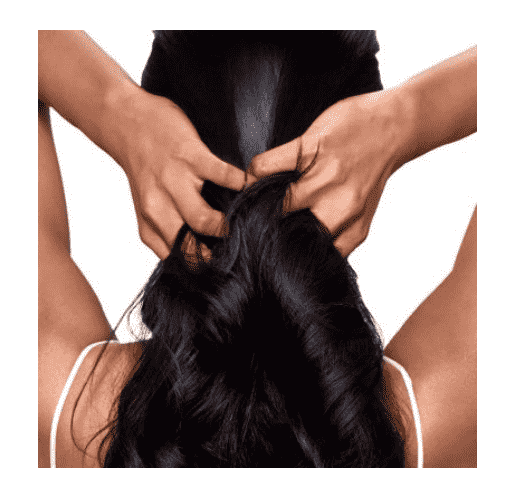 Apply
Start by applying on the tips of your hair where it tends to be mostly dry and work your way up until about mid-length.
Why Choose Cosmocap?
The Cosmocap Hair Serum is gaining traction for helping women get beautiful, healthy-looking hair on the go. Who can deny a guilt-free hair indulgence? Cosmocap contains various natural ingredients to provide great results without the worries of side effects. From moisturizing your strands to the natural hair SPF in it, you can now meet all your hair goals with one simple product